Navigating the Home Buying Process: Your Comprehensive Guide to Success
Posted by Amin Delawalla on Tuesday, September 19, 2023 at 11:09:11 AM
By Amin Delawalla / September 19, 2023
Comment
Are you ready to embark on the exciting journey of buying your dream home on the Emerald Coast? The process of purchasing a home can be both exhilarating and daunting. To help you navigate this path successfully, we've created a comprehensive guide to the home buying process that you can trust.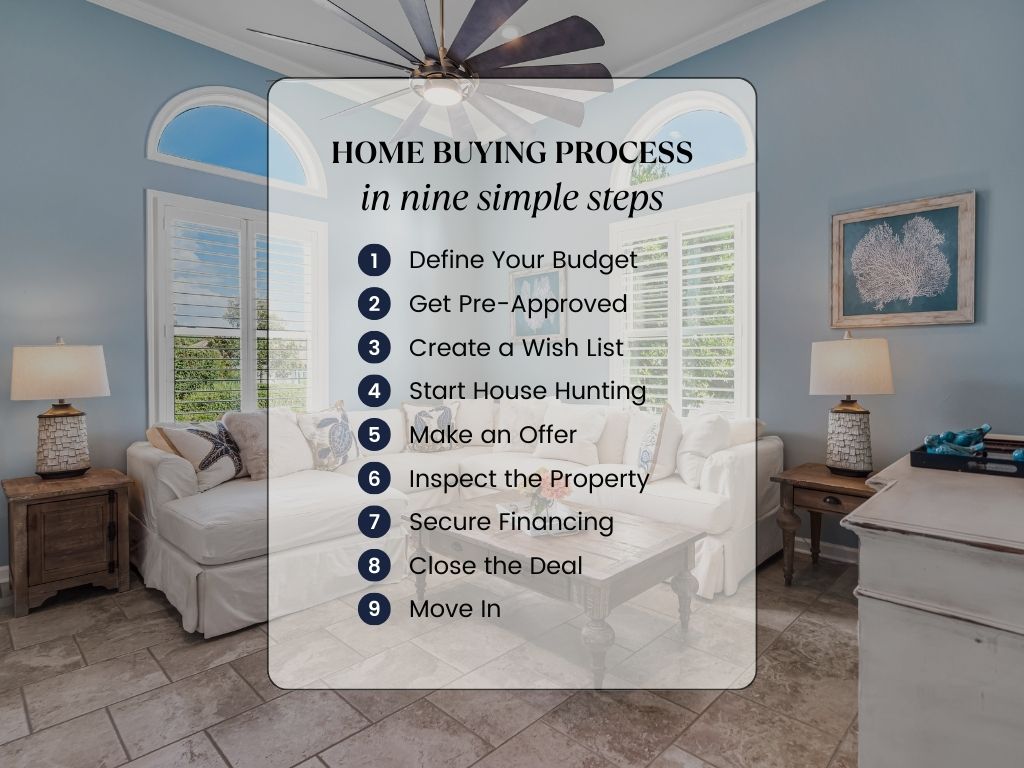 Step 1: Define Your Budget
Before you start your house-hunting adventure, it's crucial to determine your budget. Analyze your financial situation, factor in your down payment capability, closing costs, and monthly mortgage payments. Knowing your budget will help you narrow down your choices and save time in the long run.
Step 2: Get Pre-Approved
Getting pre-approved for a mortgage is a game-changer in the home buying process. Consult with a reputable mortgage lender who specializes in the Emerald Coast area. By doing so, you'll gain a clear understanding of your purchasing power and strengthen your position when making an offer.
Step 3: Create a Wish List
What are your must-have features and preferences for your future home? Whether it's a beachfront property, a spacious backyard, or a specific location on the Emerald Coast, create a wish list that guides your search. Your dream home is out there, and knowing what you want is the first step to finding it.
Step 4: Start House Hunting
Now that you've defined your budget and wish list, it's time to start house hunting. Utilize online resources, attend open houses, and work closely with a trusted real estate agent who specializes in the Emerald Coast area. They can help you identify properties that align with your criteria.
Step 5: Make an Offer
Once you've found a property that captures your heart, it's time to make an offer. Your experienced real estate agent will help you craft a compelling offer and negotiate the price and terms with the seller on your behalf.
Step 6: Inspect the Property
Protect your investment by scheduling a professional home inspection. This crucial step ensures that there are no hidden issues with the property. If any problems are discovered, you can negotiate repairs or credits with the seller.
Step 7: Secure Financing
Finalize your mortgage application with your chosen lender. Provide all necessary documents and information promptly to keep the process on track. Your lender will guide you through the financing process, making it as smooth as possible.
Step 8: Close the Deal
The closing phase involves signing the necessary documents and paying closing costs. It's the final step before you receive the keys to your new home. Our experts will ensure that the closing process goes smoothly and efficiently.
Step 9: Move In
Congratulations! You've successfully navigated the home buying process on the beautiful Emerald Coast. Now, it's time to arrange for moving services, update your address, and settle into your new home sweet home.
For expert guidance through every step of the home-buying process on the Emerald Coast, contact us today at 850-225-9899 , Our dedicated real estate experts are here to help you make informed decisions and find your dream home in this picturesque paradise.
Happy house hunting!
Phone(850) 225-9899

Email[email protected]

Address Delawalla Group
Berkshire Hathaway Home Services - Beach Properties of Florida
6652 E. Co. Hwy 30A, Suite 110
Watersound, FL 32461