Discover Inlet Beach,Florida: 5 Reasons to Visit the Charming Panhandle Town
Posted by Amin Delawalla on Wednesday, April 5, 2023 at 2:21:55 PM
By Amin Delawalla / April 5, 2023
Comment
Five Reasons to Explore Inlet Beach, Panhandle Florida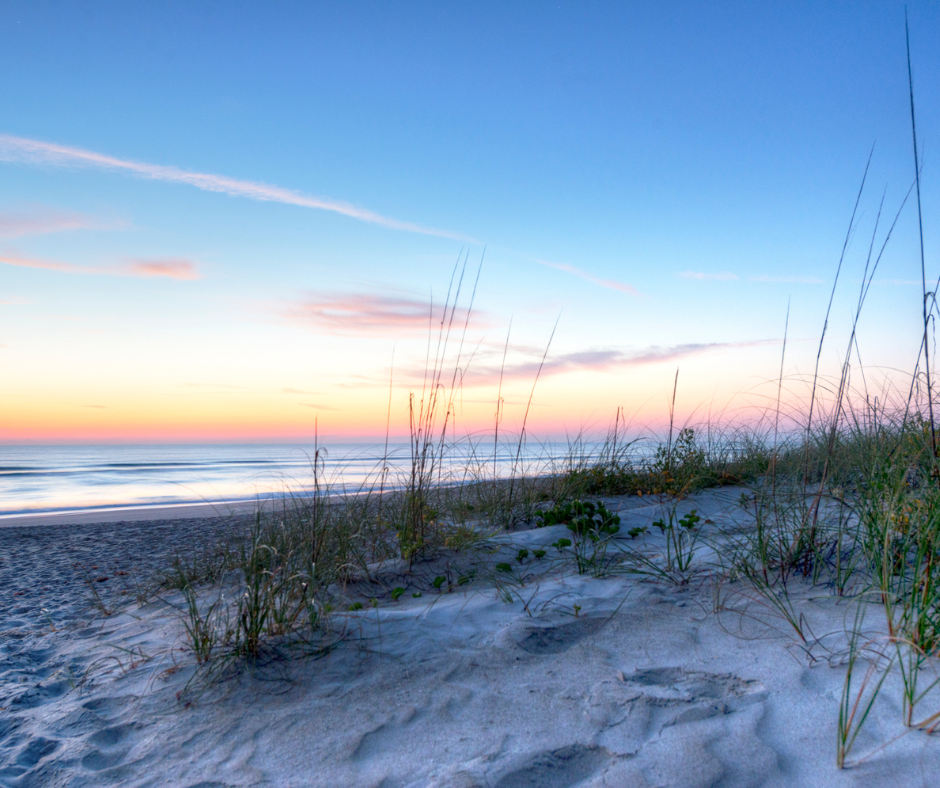 If you're looking for a charming beach town on 30A that's a little under the radar, consider Inlet Beach. While Inlet Beach might not be one of Florida's most well-known vacation destinations, it is ideal for travelers looking for a tranquil getaway. For that reason, many families choose Inlet Beach as their home base for a vacation to 30A.
Here are five reasons why you should choose Inlet Beach for your next vacation:
Fabulous Beaches
When you stay at Inlet Beach, you're surrounded by some of Florida's most pristine beaches. Whether you want to catch some sun rays, swim, or enjoy water activities, there are plenty of beaches near Inlet Beach to keep you busy. Inlet Beach Regional Access is your closest public access beach; here, you'll find parking, artificial reefs, aquatic life, and lifeguards during peak season.
Proximity to Camp Helen State Park
Beautiful Camp Helen State Park borders Inlet Beach, and this park is jam-packed with things to do and see. Camp Helen State Park is home to Powell Lake, the largest coastal dune lake in Florida, hiking trails, idyllic paddling, fantastic fishing, an abundance of wildlife, and more. No matter your interests, immersing yourself in this natural sanctuary will leave you feeling more connected to nature.
Tantalizing Restaurants
The towns on 30A offer visitors a wide range of restaurant options, and Inlet Beach is no exception. Here, there's an eclectic mix of cuisine and style; from fast-casual to elevated eateries, Inlet Beach has you covered. Amici 30A Italian Kitchen is one of the area's standouts; the menu features pasta and pizza, and the outdoor patio is a delight. Cuvee 30A is another highlight, the perfect place for a special occasion or grabbing happy hour specials.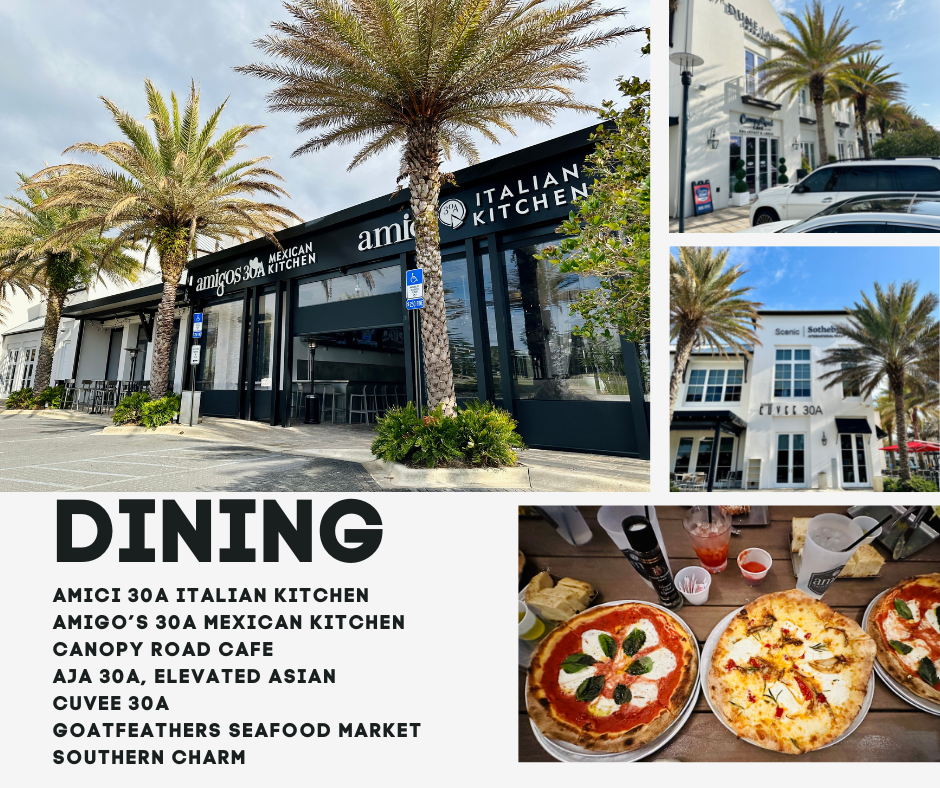 Laidback Atmosphere
If you're looking for somewhere to relax and enjoy peace and quiet, Inlet Beach is a great destination for you. While nearby Panama City Beach and other nearby destinations feature a more fast-paced lifestyle, things are slow and steady in Inlet Beach, and that's just the way we like it. You're free to get up to as much or as little as you please.
Local Shopping Opportunities
If you like to shop, you can shop until you drop in Inlet Beach and the greater 30A area. 30Avenue in Inlet Beach is the area's premier shopping destination; it features a wide variety of shops, restaurants, and services. From fashionable clothing to interior decor and everything in between, 30Avenue has it all.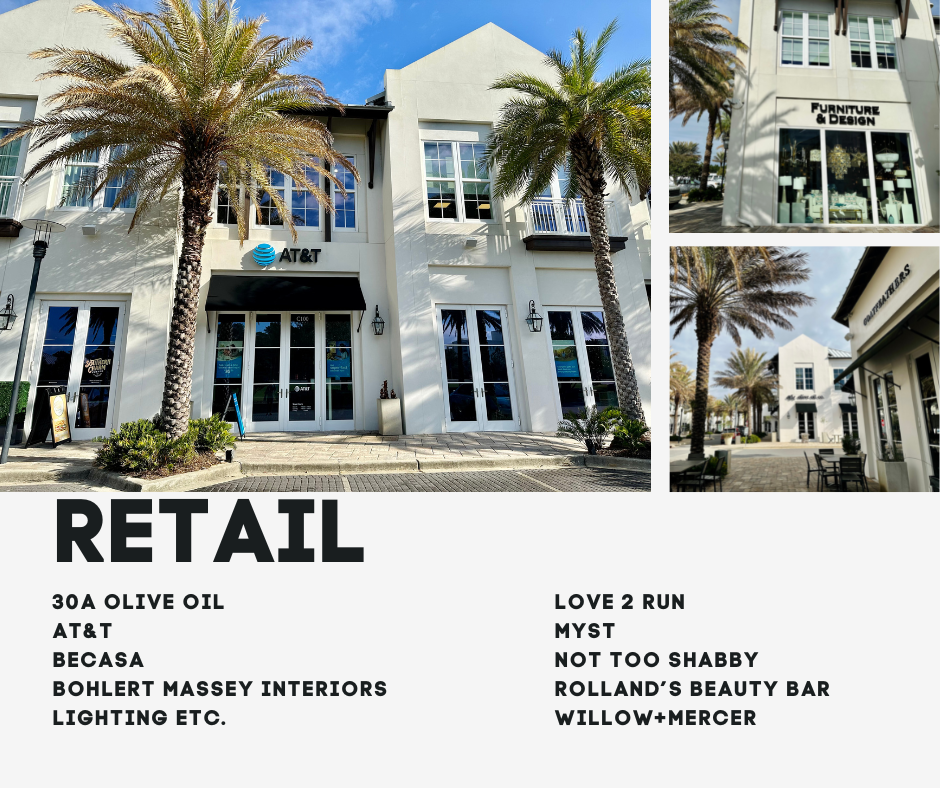 Click Here to See the 30Avenue Blog
If you're interested in staying in Inlet Beach, there are a variety of vacation rental options available. The Delawalla Group real estate can help you find your perfect property in the area. Whether you're looking for a cozy beachfront cottage or a luxurious condo with all the amenities, Delawalla Group can help you find the perfect vacation home for your needs.
Inlet Beach might not be the most well-known vacation destination in Florida, but it's certainly worth considering if you're looking for a peaceful and relaxing getaway. With beautiful beaches, plenty of outdoor activities, delicious restaurants, and great shopping options, Inlet Beach is a hidden gem on the Emerald Coast.
Contact Delawalla Group
Cell:
(850) 225-9899

Email:
[email protected]

Office:
Berkshire Hathaway HomeServices Beach Properties of Florida
6652 E. Co. Hwy 30A, Suite 110
Watersound, FL 32461
(850) 213 5150