The St. Joe Company, a real estate development, asset management, and operating company with real estate assets and operations in Northwest Florida, has announced plans to open five new hotels in the first half of 2023. The new hotels will more than double the number of available hotel rooms in St. Joe's portfolio, from 531 to 1,177 rooms.
The new hotels include The Lodge 30A, an 85-room boutique hotel located on Scenic Highway 30A that opened in February. In the next four months, St. Joe anticipates opening the 255-suite Embassy Suites by Hilton Panama City Beach Resort, the waterfront 124-room Hotel Indigo Panama City Marina, the 107-room Home2 Suites by Hilton Santa Rosa Beach, and Camp Creek Inn, a 75-room boutique hotel overlooking Camp Creek golf course.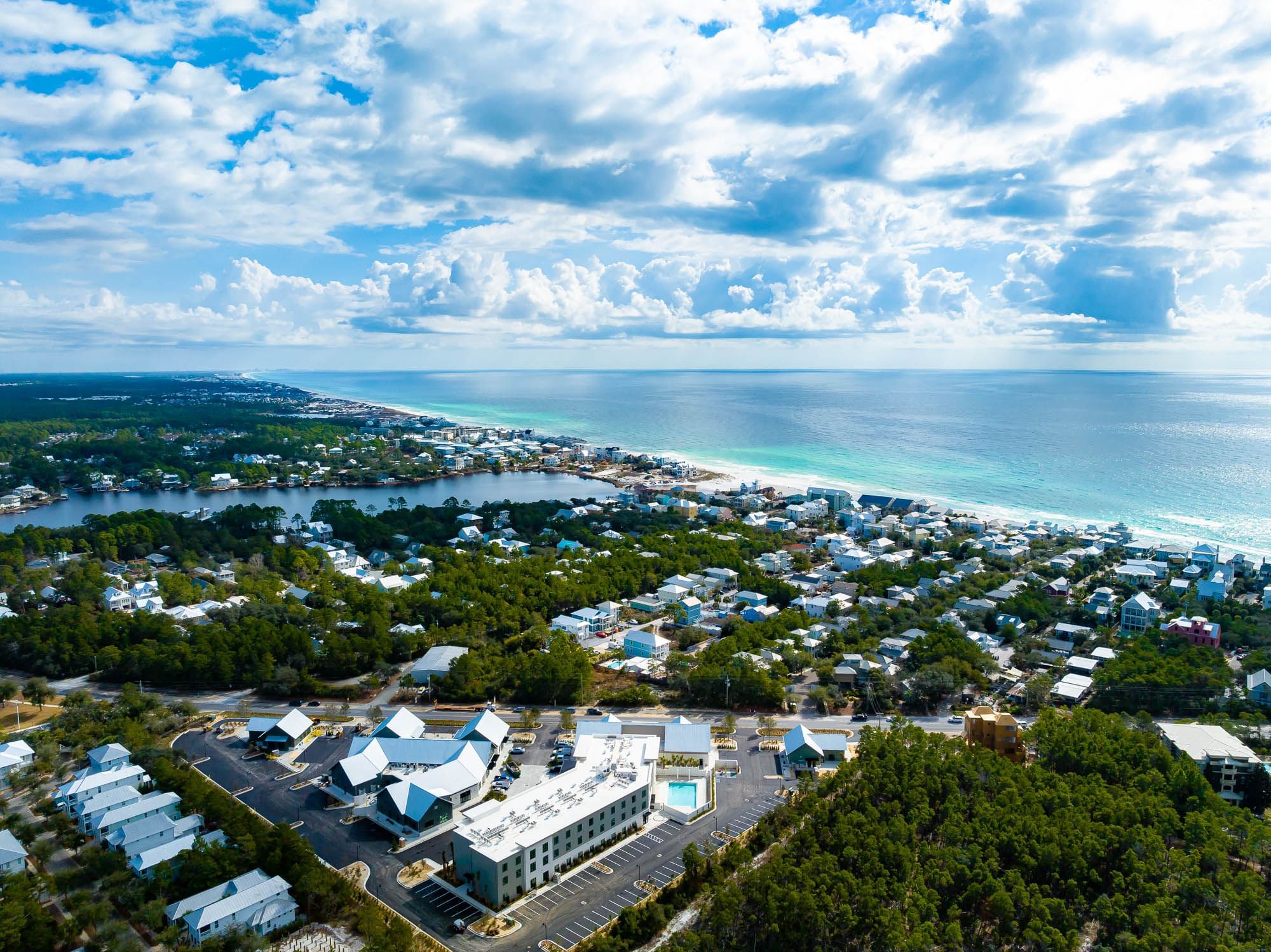 - photo from The Lodge 30A Website -
The Lodge 30A, which has already opened its doors, offers a unique boutique hotel experience for visitors to Scenic Highway 30A. The hotel features spacious rooms with private balconies, a rooftop bar and lounge, and easy access to the area's stunning beaches.
The Embassy Suites by Hilton Panama City Beach Resort, which is scheduled to open in the first quarter of 2023, is a 255-suite resort located on the shores of Panama City Beach. The resort offers guests a range of amenities, including a swimming pool, a fitness center, and an on-site restaurant....