Celebrate Independence Day like never before amidst the breathtaking shores of the Emerald Coast. From exhilarating firework displays to tantalizing food truck festivals, the coastal communities stretching from 30A to Navarre Beach are a hotbed of thrilling events and activities. In this captivating blog post, we'll unveil the highlights of the must-attend 4th of July events that promise to create indelible memories. Furthermore, we'll share details about the myriad of entertaining activities taking place throughout the entire month in esteemed communities such as Seaside, Alys Beach, Rosemary Beach, Sandestin, and HarborWalk Village in Destin. Prepare to embark on a month-long celebration, brimming with festivities that will bring joy and forge lasting bonds with your loved ones.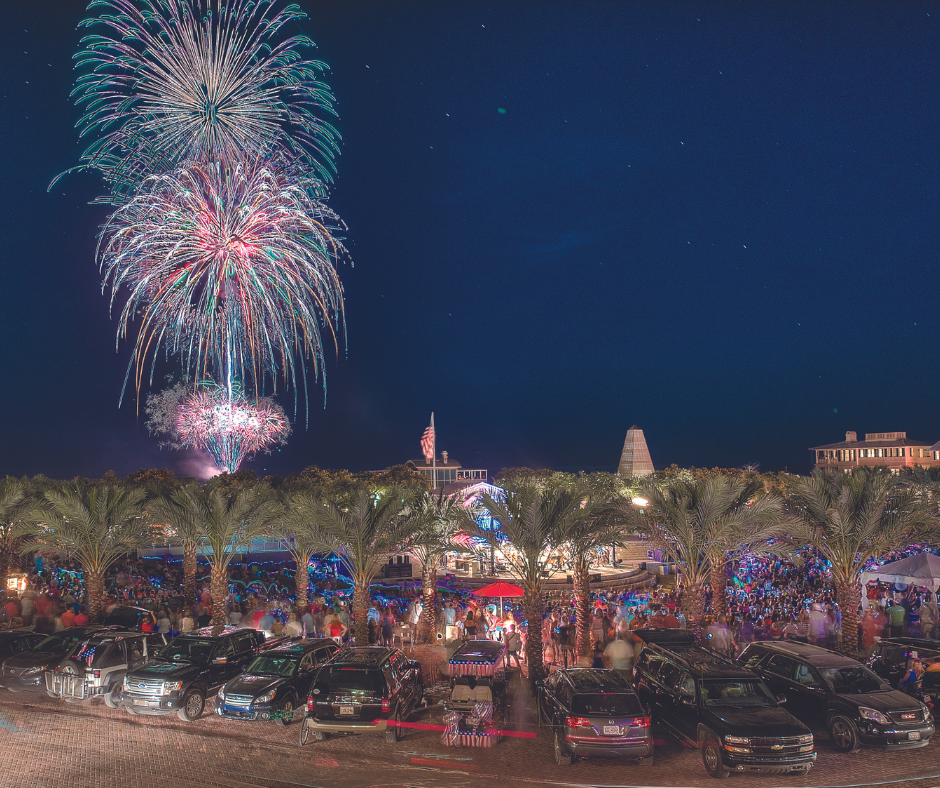 Star-Spangled Food Truck Festival & Fireworks Show: A Flavorful Delight in Destin
Kickstart your Independence Day celebrations at Destin Commons, where the inaugural Star-Spangled Food Truck Festival promises a gastronomic adventure like no other. Explore a mouth-watering array of cuisines, ranging from delectable Thai dishes to scrumptious grilled cheese sandwiches, as 25 food trucks line the streets. To make the festivities even grander, prepare to be awed by the most spectacular fireworks show on the coast. The event also features live music from Duchess and Tobacco Road Band, setting the perfect tone for a memorable evening.