Brian Kelley, Jason Aldean & Friends Open Papa Surf Burger Bar on 30A: Where Music and Sports Meet Delicious Burgers in Florida
Posted by Amin Delawalla on Saturday, November 4, 2023 at 5:30:39 PM
By Amin Delawalla / November 4, 2023
Comment
Welcome to Papa Surf Burger Bar, the newest culinary sensation in Santa Rosa Beach, Florida! This exciting restaurant is the brainchild of power couple Brian and Brittney Kelley, alongside country music icon Jason Aldean and baseball legend Tom Glavine. Together, they've created a unique dining experience that combines their shared love for music, sports, and mouthwatering burgers.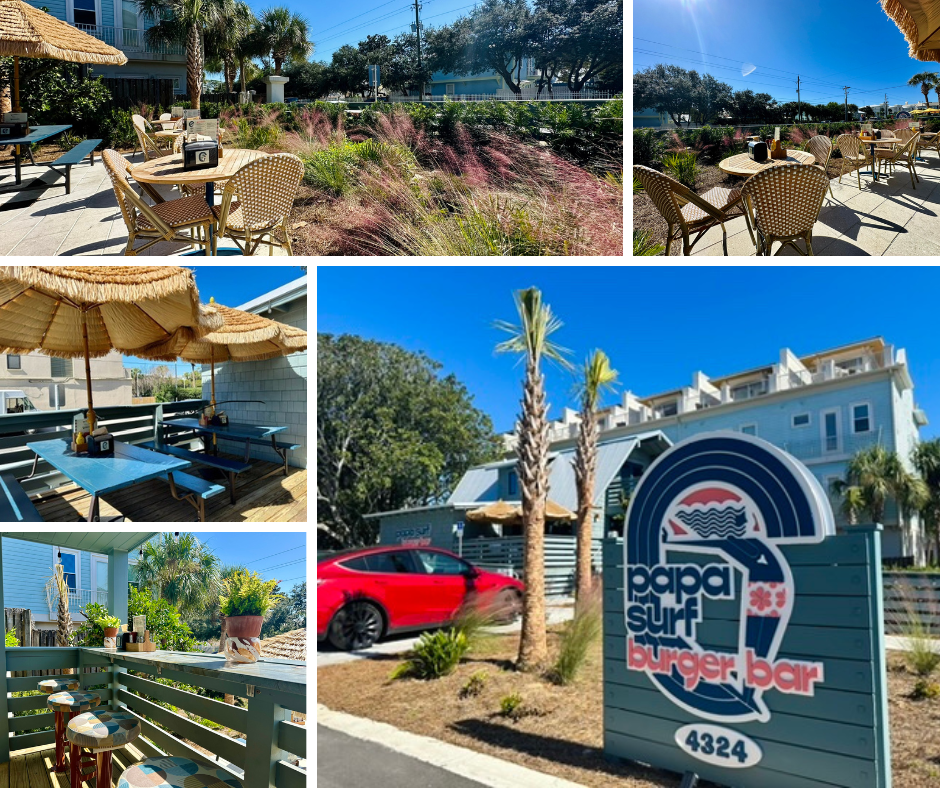 Meet the Visionaries Behind Papa Surf
Brian Kelley, one-half of the acclaimed country duo Florida Georgia Line, has always had a passion for great food. Joining forces with him is the multi-platinum selling artist, Jason Aldean, who shares the Kelleys' love for flavorful cuisine. Tom Glavine, a legendary pitcher and a household name in baseball, brings his competitive spirit and dedication to excellence to the mix.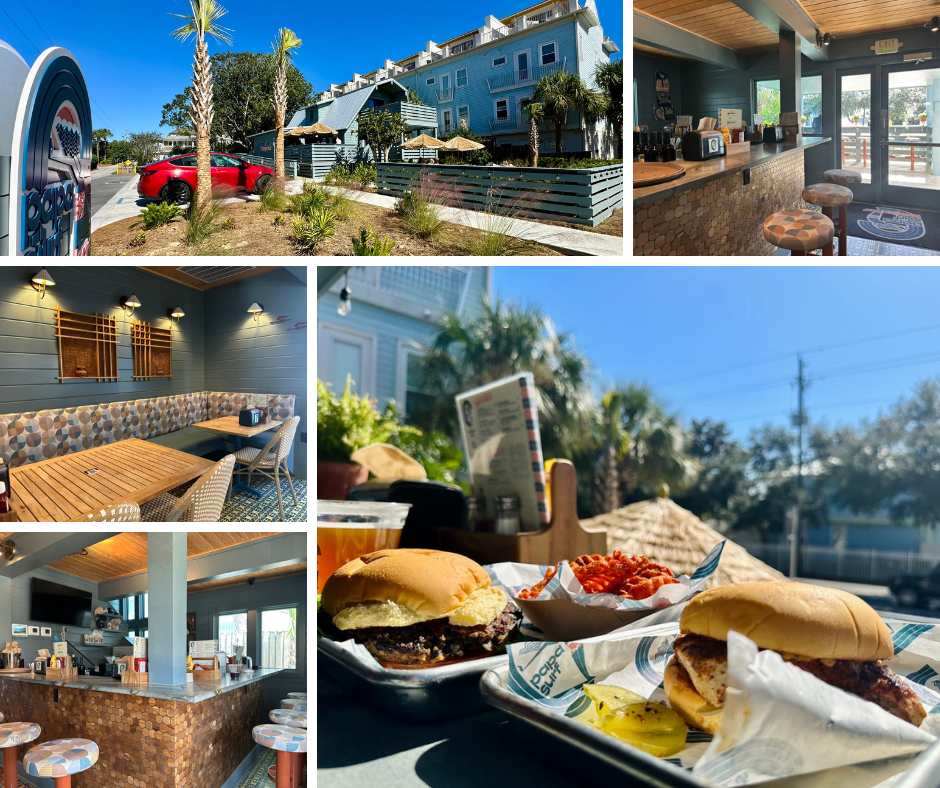 A Fusion of Passion and Flavor
Papa Surf Burger Bar captures the essence of their collective passions within its vibrant and welcoming space. It's a place where friends and families can come together to enjoy delicious burgers, great company, and a lively atmosphere. The name "Papa Surf" pays homage to their shared love for the beach, a place that offers an escape from the demands of their respective careers.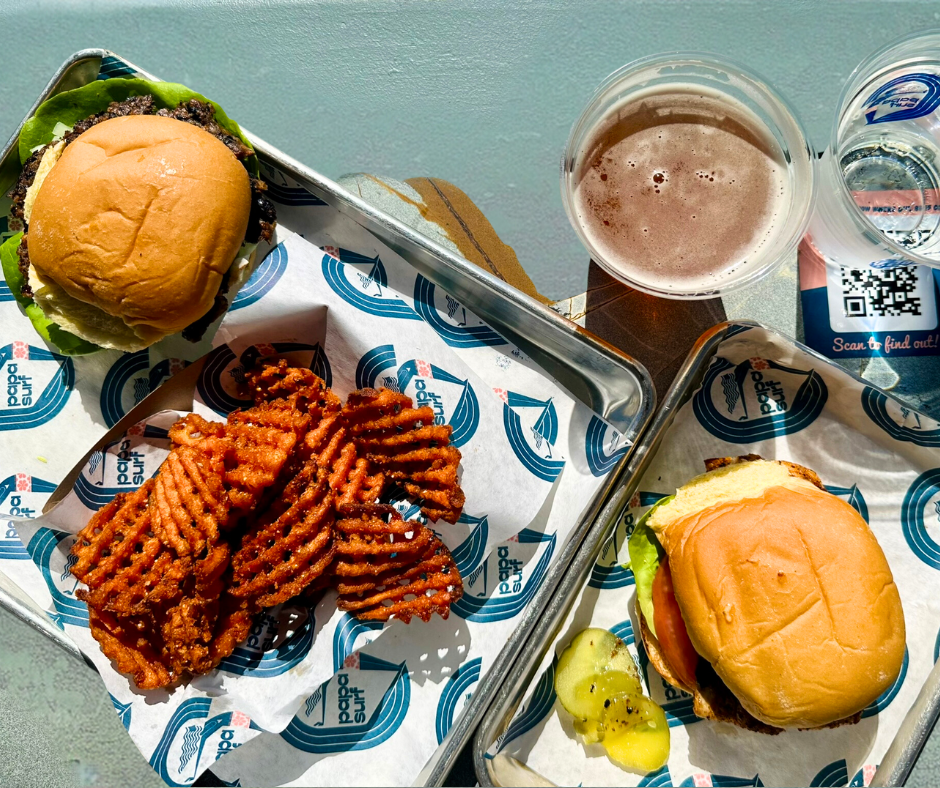 A Grand Opening Celebration to Remember
To celebrate the grand opening of Papa Surf Burger Bar, they hosted a private event for family and close friends. Guests enjoyed a menu sampling featuring burgers like "The Beach Cowboy" and "Burnin' It Down" and raised a toast with a signature house drink called "Papa's Punch" and champagne. Brian Kelley treated the crowd to a full band performance, including his new single "See You Next Summer" and "Dirt Cheap," along with some unreleased tracks from his upcoming debut album with Big Machine Records. Jason Aldean even joined Kelley for their hit "Burnin' It Down."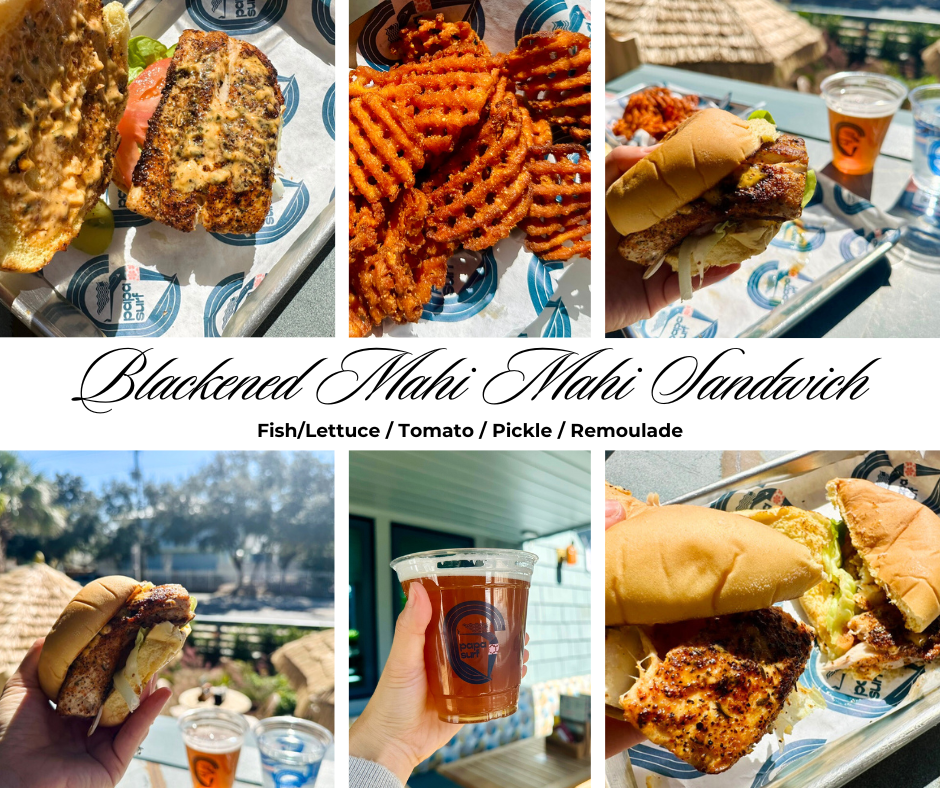 Recently Eva and Amin Delawalla from the Delawalla Group Join the Culinary Adventure
Eva Delawalla from the Delawalla Group, a prominent digital creator and passionate foodie, has been captivated by the allure of Papa Surf Burger Bar. Her love for exploring new culinary horizons led her straight to this vibrant restaurant, making her presence an exciting addition to the culinary journey at Papa Surf.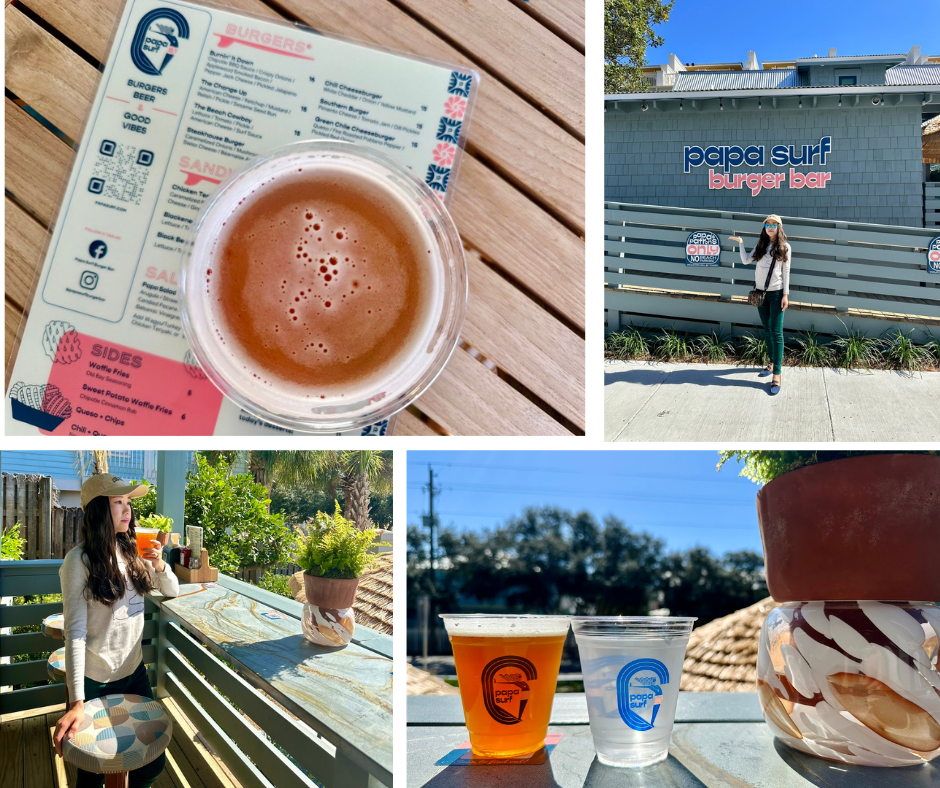 But that's not all! Joining Eva is Amin Delawalla from the Delawalla Group, a beloved local realtor with a penchant for sharing the richness of local life and all the hidden gems within the community.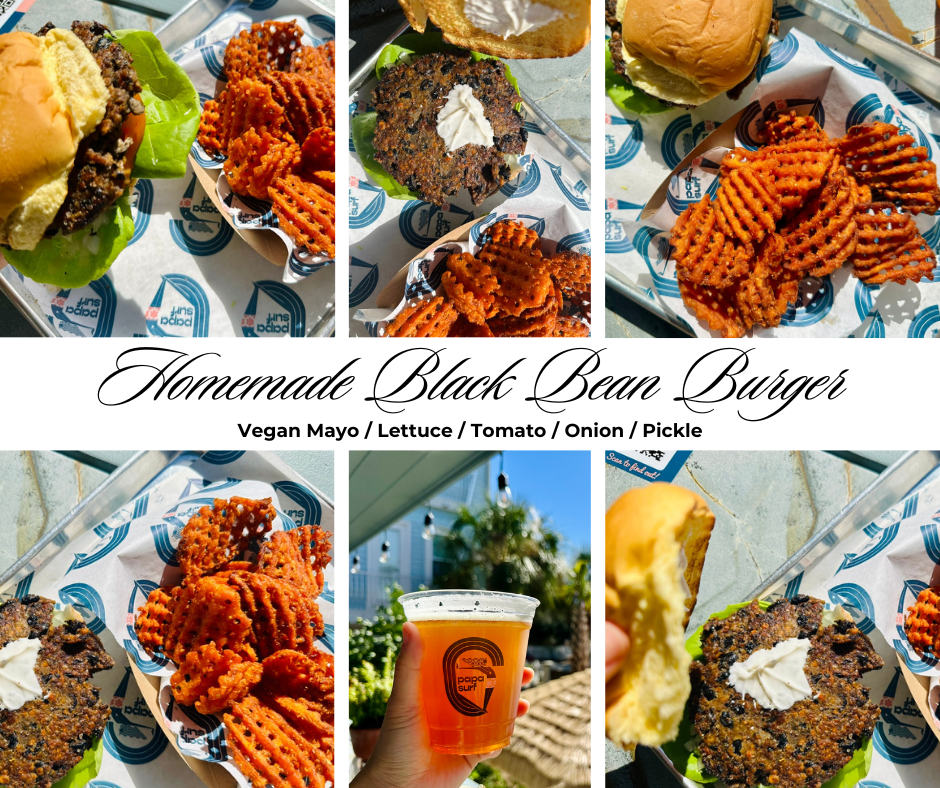 In addition to the incredible culinary delights and the presence of Eva and Amin Delawalla from the Delawalla Group, Papa Surf Burger Bar has another amazing feature—it's conveniently located just a 5-minute walk from the stunning beach. Embrace the coastal vibes and enjoy the sun, sand, and surf before or after your delicious meal at Papa Surf.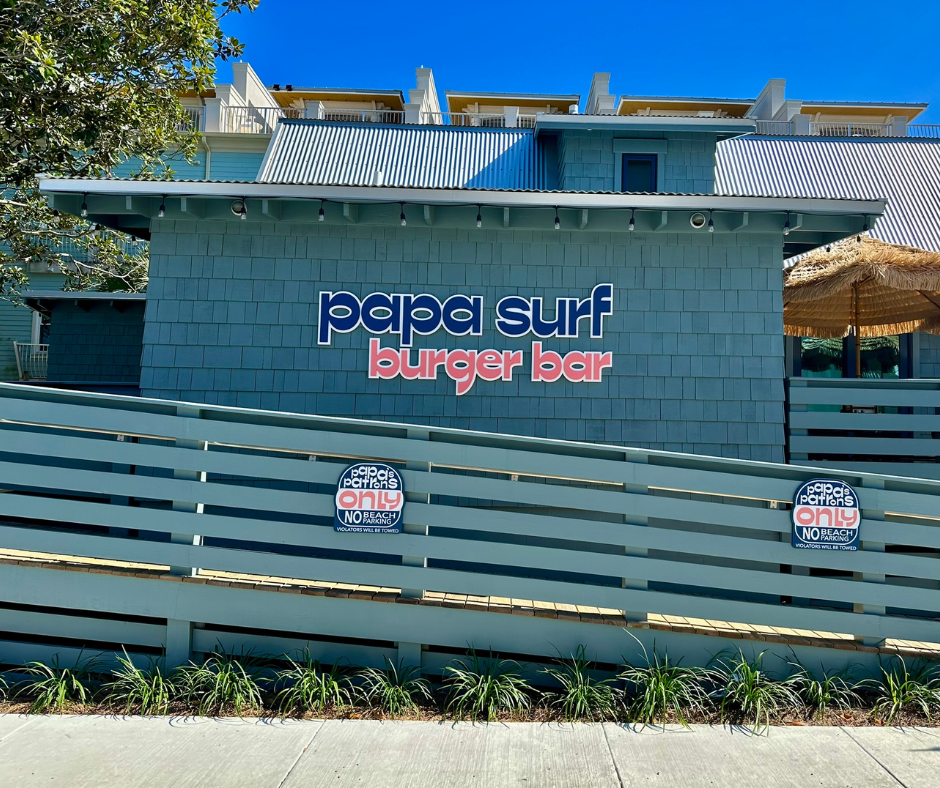 And if you're up for some shopping and entertainment, the Gulf Place Town Center is just around the corner, offering a wealth of local boutiques, art galleries, and live music performances. Make your visit to Papa Surf an unforgettable experience by exploring all that Santa Rosa Beach has to offer.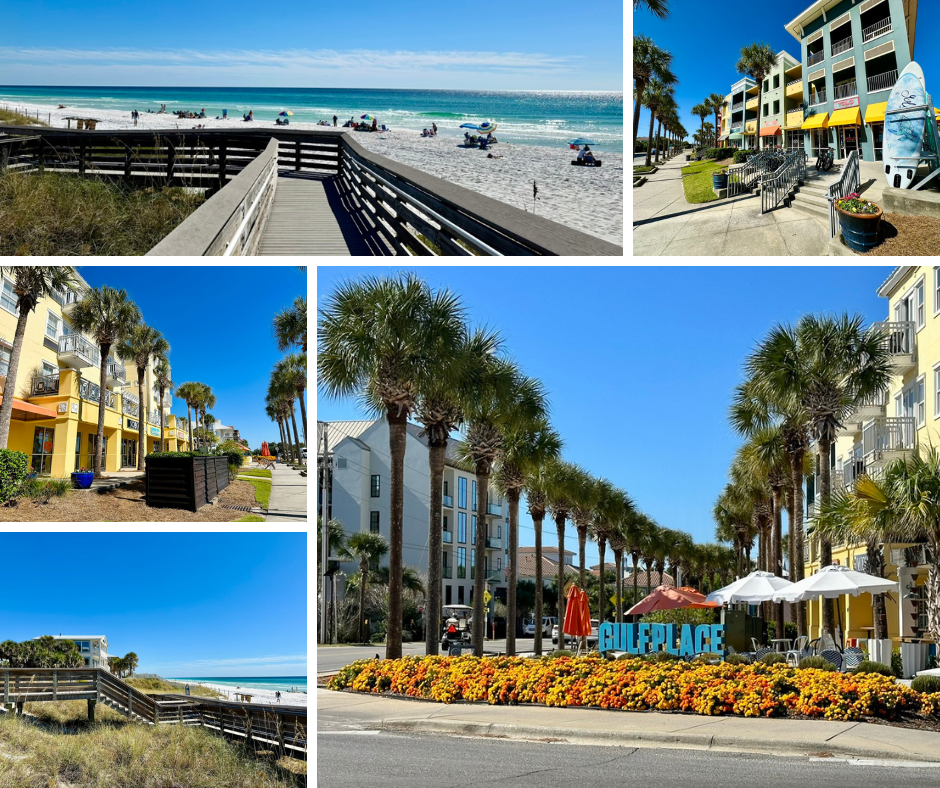 We are thrilled to announce that Papa Surf Burger Bar is now open to the public! You can visit them every day from 11 a.m. to 10 p.m. at our fantastic
location:
Papa Surf Burger Bar
4324 West County Highway 30A
Santa Rosa Beach, FL 32459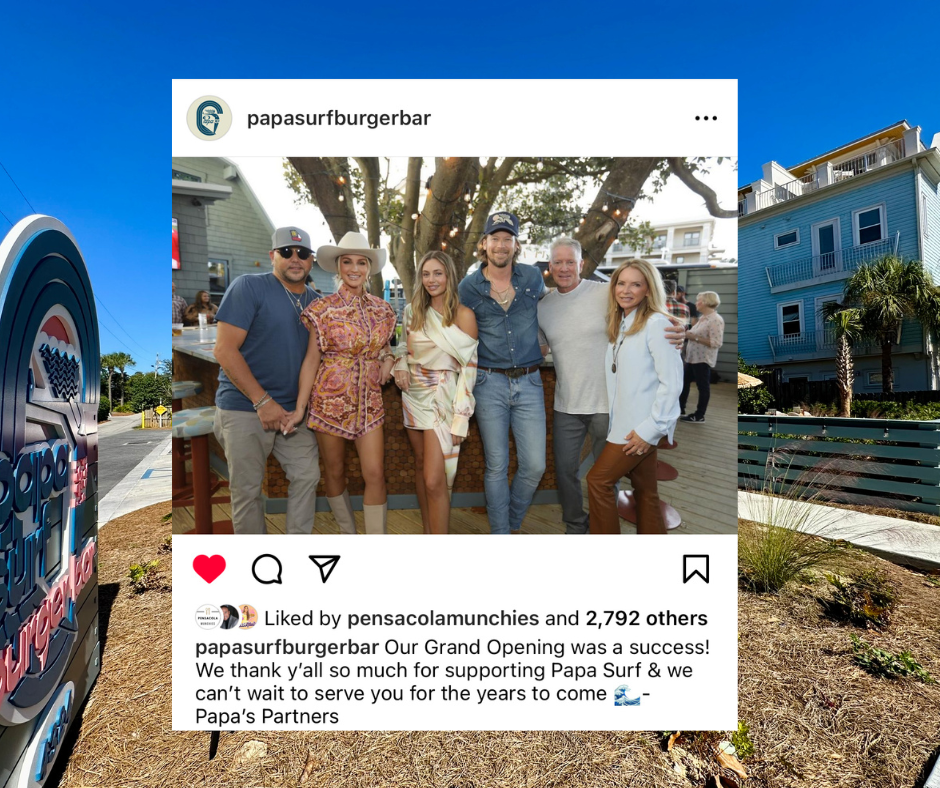 Phone(850) 225-9899

Email[email protected]

Address Delawalla Group
Berkshire Hathaway Home Services - Beach Properties of Florida
6652 E. Co. Hwy 30A, Suite 110
Watersound, FL 32461